Senior Living at
The Danish Home of Chicago
Where "Home" Is a Good Thing
There's so much to discover about our boutique retirement community.
The Danish Home in the quiet neighborhood of Norwood Park is everything home should be.
Our boutique community is loving, comfortable, caring, secure…where family lives.
Smaller occupancy means individualized care and attention and closer personal relationships among fellow residents and staff.
Contact us and discover
why there's really no place like home.
Does Your Aging Parent Need Help?
Wondering if your aging parent or loved one needs care beyond what they, or you, can provide? Please fill out this form to download your free copy of "12 Signs Your Aging Parent May Need Help" now.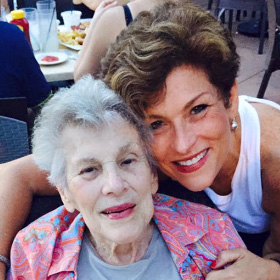 "We could not have found a better home for our mother than The Danish Home. The level of nursing care, attention to detail, and overall cleanliness is truly outstanding."
 – Anne Mickey, daughter of resident