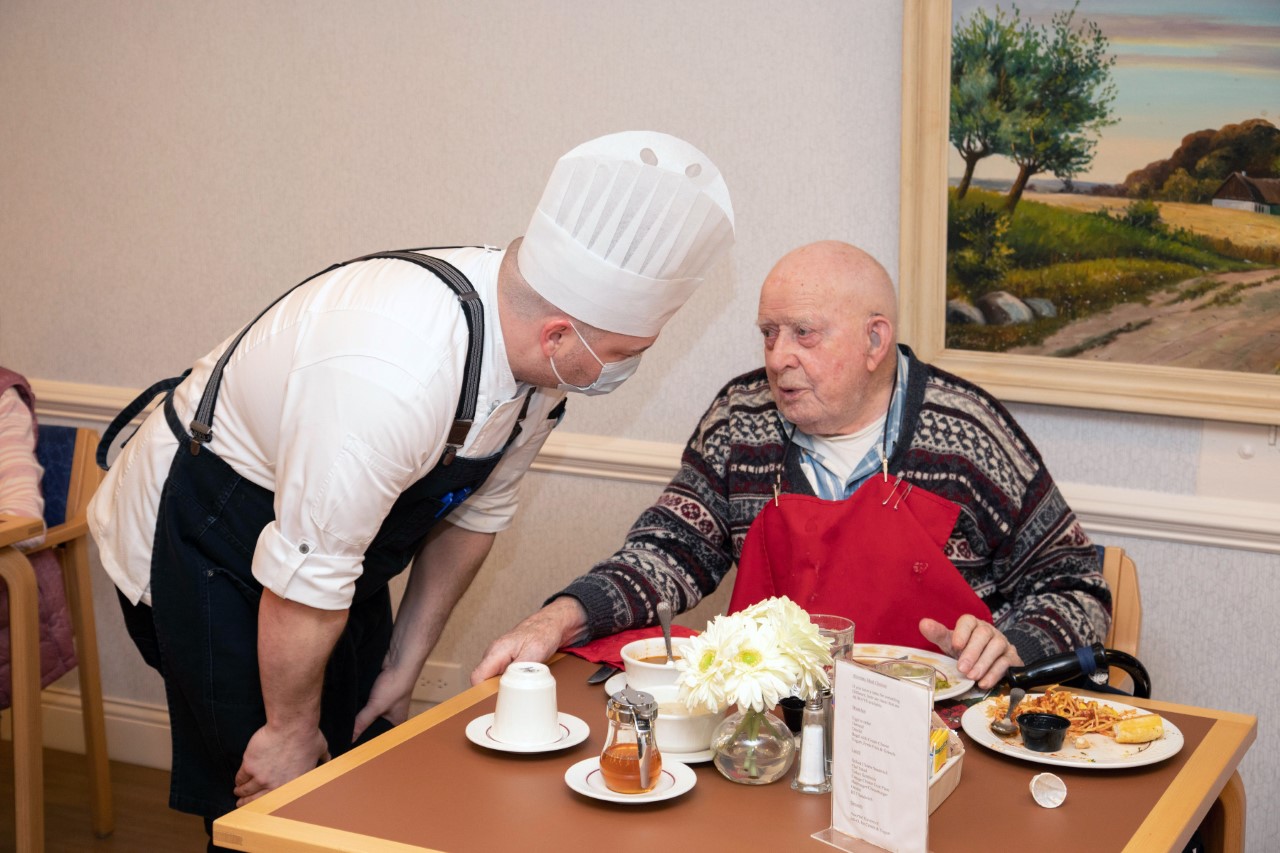 Directing the dining program in peoples' homes differs from corporate or restaurant dining management. It's a difference that Chef Paul Morris is enjoying. The new Dining Services Manager/Executive Chef at The Danish Home said, "There's a real personal touch. I'm a people person, so I enjoy the interaction." Chef Paul came to The Danish Home in November of 2021. 
Chef Paul's career began in 2000, in scratch-base kitchen restaurants in the suburbs and then in Chicago. He then moved on to work in a healthcare setting at Rush Hospital. Facebook later recruited him to oversee their corporate dining program through 2021. 
After learning about the dining program at The Danish Home, Chef Paul was excited to take the job. "I'm able to serve as a leader by example. I'm creative and hands-on and have a hard work ethic. That's important," he said. The Danish Home plans to open a new kitchen and dining area within the next several years. "I have experience opening new facilities," he added. 
Classically trained, albeit in an informal way, Chef Paul learned a lot about cooking from his French grandmother. "Then, as I got older, I met chefs who took me under their wing. So, I received classic training from great executive chefs," he said. 
Talking about his goal at The Danish Home, Chef Paul said, "I want to bring a global approach to comfort- based and scratch-based cooking with fresh ingredients. I want to bend the flavor profile
and open palates and minds to something different, all while preserving our heritage meals." 
Chef Paul said that coming from a high-volume setting to The Danish Home is a nice change.
"I have time to give the personal touch to the residents. I want them to know they're special and cared for," he said. "I feel very blessed and lucky to be working with such great people."