RESIDENT LIFE
Life at The Danish Home is so much more than comfortable accommodations, quality health care and great food. It's dynamic, engaged living each and every day, with daily activities, frequent outings to places like the top of the John Hancock building, the Art Institute of Chicago and other exciting attractions, and events open to residents, their families, and neighbors in Norwood Park. The Danish Home is a cultural institution known for its ties to the Danish-American community in Chicagoland and generations of people dedicated to its life and legacy.
IMPORTANT NOTICE! Due to important health precautions regarding the COVID-19/Coronavirus, The Danish Home is canceling all outings and onsite events that involve non-essential medical visitors to The Danish Home. Please check back here and on our Facebook page for further updates. Feel free to contact The Danish Home at dlathom@danishhomeofchicago.org or 773-775-7383, ext. 4, with any questions. 

Birthday Celebrations – CLOSED TO OUTSIDE VISITORS
On the third Wednesday of each month at 2 p.m., we welcome all who had a birthday in that month and those who want to wish them well to The Danish Home for our monthly birthday celebration.
Sunday Coffee – CANCELED UNTIL FURTHER NOTICE
Every Sunday at 2:00 p.m. coffee hour is held at The Danish Home.
For more information please call (773) 775-7383
Events
Mads Tolling: We'll Meet Again! A Live, Virtual Concert! OPEN TO ALL!
Thursday, May 21, 4:30-5:30pm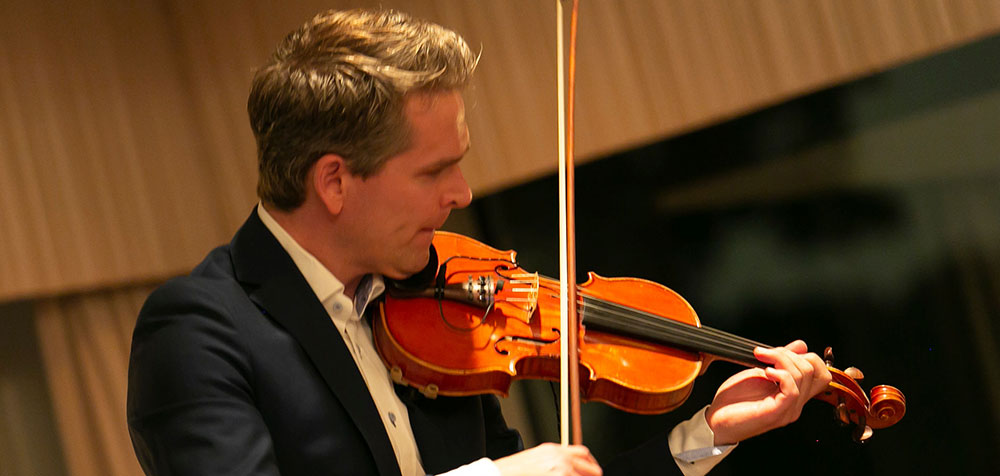 Join us for a live, virtual concert from two-time Grammy Award-winning violinist and composer Mads Tolling! Performing for residents, family and friends of The Danish Home – and all who enjoy world-class music – the Danish-American virtuoso wows with his fresh, jazzy take on the classic songs we love. This special event reminds us that while we are apart, we are still close in spirit and heart.
Donors giving $100-$250 to The Danish Home will receive an autographed copy of one of Mads Tolling's CDs, either "Playing the 60s" or "Celebrating Svend Asmussen." Donors of $250 will receive both CDs as a special thank you.
Free will donations can be made during the live event or here on our website.
Grateful thanks to the following generous sponsors of this special event:
MAIN SPONSORS:
Jan and Chris Glintborg
Peter Orum and Family
Nike B. Whitcomb Associates, Inc.
PATRON SPONSORS:
Jeff and Cheryl Anderson
Danish Brotherhood Lodge #35
Karen E. Frink
Bruce and Kristie Hansen-Mendez
Ellen Stolfa and Kenn Rowe
SUSTAINING SPONSORS:
Hanne and Gene Beube
Louise and Leo Bruynseels
Danish Sisterhood Dagmar Lodge #4
Bebsie Jensen
Dawn Jensen
Lynette and Kurt Rasmussen
FRIENDS OF THE DANISH HOME OF CHICAGO:
Neil and Cynthia Andersen
Chicago Midwest Rebild Chapter
Dania Society of Chicago
Kim and Julie Eriksen and Family
Stan and Kathy Heidemann
Pastor Karen E. Knutson
Debi Lathom
Lars and Bente Rasmussen
Elsa, Linda and Elizabeth Steffensen
Kim and Bruce Wojack
Women's Auxiliary Spring Luncheon – CANCELED
Women's Auxiliary Smørrebrød Luncheon – CANCELED UNTIL FURTHER NOTICE
Summerfest – Closed to the public; further information to come
Saturday, June 27 at The Danish Home
Annual Benefit and Essence Award Dinner
Saturday, September 19
6:00pm at the Oak Park Country Club
Women's Auxiliary Luncheon
Saturday, October 24 at Villa Brunetti Banquets
Cocktails 11:00am, Luncheon at Noon
Fall Fest
Sunday, November 1 at The Danish Home
12:00-3:00pm
The Danish Home Activity Calendar
Click below to access The Danish Home Resident Life calendar for current and previous month's activities and to see all the festive and fun things we have going on. If you would like to volunteer to accompany The Danish Home's activities director on an outing with residents, please contact Robin Decker at robin@danishhomeofchicago.org.
PLEASE NOTE THAT DUE TO PRECAUTIONS SURROUNDING THE CORONAVIRUS, ALL CALENDAR ACTIVITIES INVOLVING OUTSIDE VISITORS ARE EITHER CANCELED OR CLOSED TO VISITORS.
Click here to learn about the Women's Auxiliary