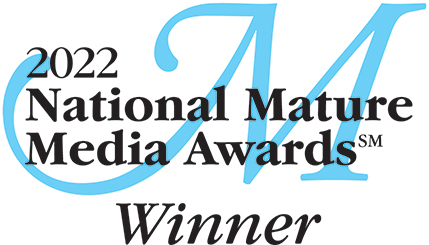 The Danish Home of Chicago was a winner in the 31st annual National Mature Media Awards Program. The program, presented by the Mature Market Resource Center, a national clearinghouse for the senior market, recognizes the nation's finest marketing, communications, educational materials, and programs designed and produced for older adults. The Danish Home of Chicago 2020 Annual Report received a Merit Award for Publications/Editorial.
"We were delighted to take part in the Mature Media Awards Program this year, and were honored to be selected as a winner," says Scott Swanson, President and CEO, The Danish Home of Chicago.
The entries were judged by a distinguished panel of mature market experts from across the United States for overall excellence of design, content, creativity and relevance to the senior market.
View the Winning 2020 Annual Report.