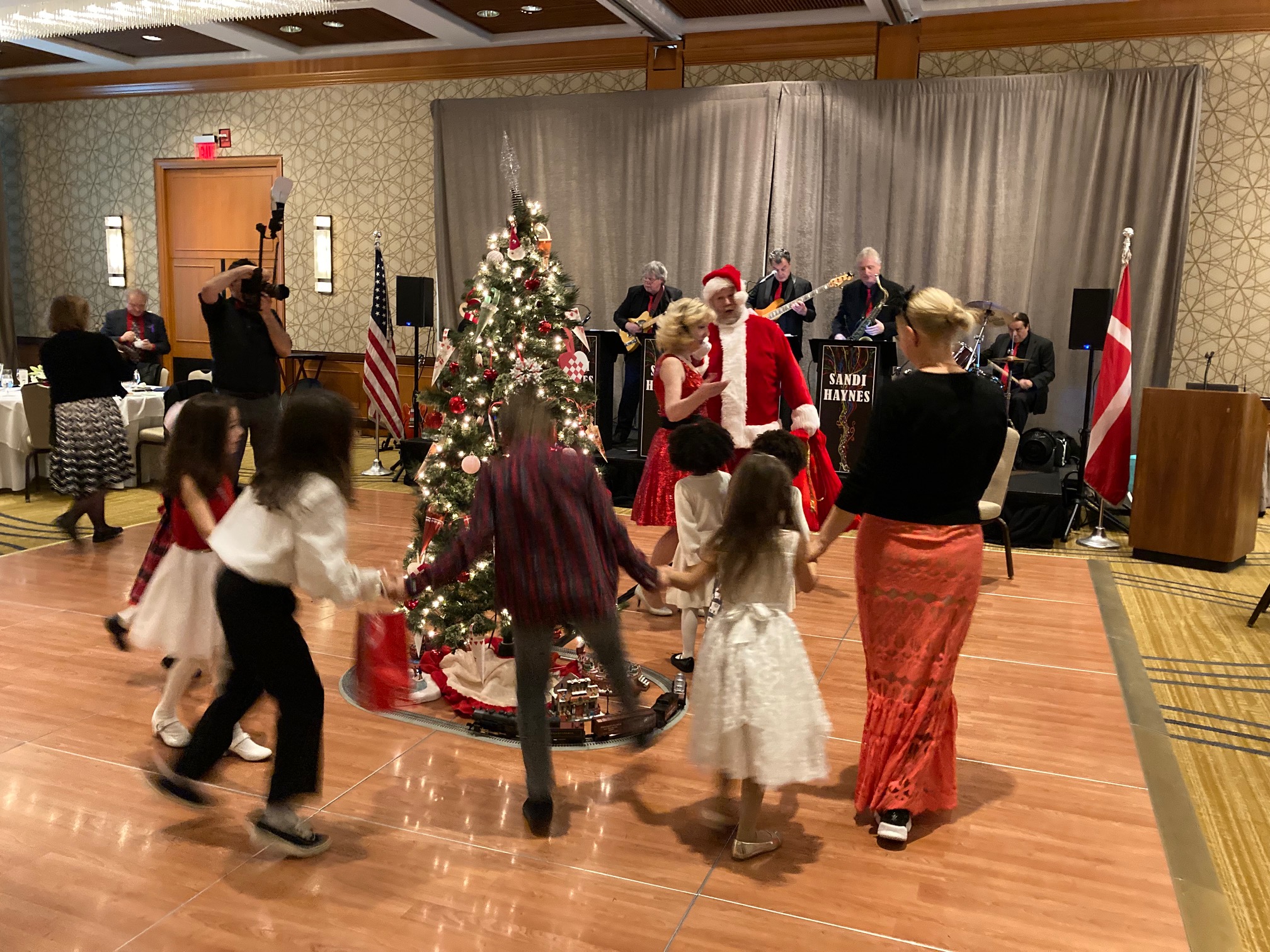 The Danish Home Foundation is proud to present a truly distinguished family with the 2022 Essence Award.
This year's prestigious honor was presented to Jeff and Cheryl Anderson and the Anderson Family on Saturday, December 10, 2022 at The Danish Home Foundation's Annual Benefit and Lillejuleaften Celebration at the Hyatt Lodge in Oak Brook, Illinois.
The Essence Award, which was first introduced in 2012, is bestowed annually on a person or group of people integral to preserving the legacy of the Danish community … the essence of The Danish Home of Chicago, through their commitment, compassion, caring and giving. The Danish Home has a long tradition of being blessed by people and organizations that are deeply and generously committed to donating their time, talents, financial gifts and advocacy.
In a moving speech while accepting the 2022 Essence Award, Jeff Anderson told about how The Danish Home and, specifically Jimmy Sorensen, helped Jeff get a start in his working career as a young man. Through the years, Jeff's career has blossomed and soared, and today, Jeff serves as CEO of the Lake Forest Graduate School of Management. Jeff's professional expertise is Leadership, and his skills have benefitted The Danish Home tremendously.
In more recent years, Jeff has been the distinguished leader of The Danish Home of Chicago's parent board, serving both as co-chair of The Danish Association and chair of The Danish Home Foundation, until his decision to retire from both boards in 2022 with plans to move to Florida.
During Jeff's tenure at The Danish Home, he led the board in the hiring of a new operational/strategic leader, President Scott Swanson, the structural changes in its governorship and launched its successful Capital Campaign "Our Future in Focus" in 2017 that has resulted in over $9.5 million in donations.
Jeff's family, including wife Cheryl and mother-in-law, Joan Hoexter, have been faithful volunteers at The Danish Home, playing chimes with the residents. The entire Anderson Family has volunteered at special events, including Summerfest and Fall Fest through the years. Cheryl's grandmother, Elna Lorentzen, by the way, was the founder of the Women's Auxiliary of The Danish Home in 1958.